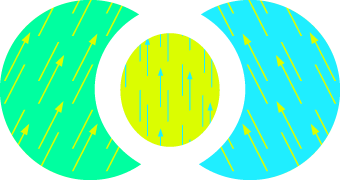 This research into credited placements explores the relationships between the academic, practical and professional aspects of postgraduate arts programmes in London. The first phase of the research involved the production of a working paper in July 2013, which looked at the policy background to employability and work placements in the UK, conflicting notions of human capital and academic autonomy and the realities of employment in the arts and creative industries. We also mapped existing models of 'best practice' and barriers to implementing these models. Based on our review of existing literature, we found that well informed students and courses that explicitly connect the concepts, theories and realities of employability through practical experience and academic, critical reflection are perhaps a way forward (at undergraduate and/or postgraduate level).
The working paper also identifies London-based postgraduate arts programmes that include optional or compulsory placement modules. The working paper informed the second stage of the research which involved a one day workshop on 20 September 2013 at Birkbeck. We selected five case studies to explore
in more depth.
We invited the course leader from each course, a student who had carried out a work placement on that course and a representative from an arts organisation that had hosted a placement student doing the course. We were also joined by the course leader of the MA Arts Administration and Cultural Policy, Goldsmiths. Each of the participants was offered payment for attending the workshop and contributing their expertise to the research.
The workshop involved mapping the different practical approaches to credited placements used by the case studies in terms of current provision, duration, method of assessment and co-ordination. We divided the group into students, host organisations and course leaders and each group spent time reflecting on their experiences, identifying challenges and barriers and how these are overcome, before, during and after the placement. We then shared and discussed these experiences and made notes towards an ethical contract.
Taking this material we designed three flow diagrams and a set of recommendations which we took to a second workshop in January 2014 for further feedback. At this second workshop there were members of this first group and other students and university representatives. The feedback on the material they gave helped inform the final presentation of the flow diagrams and guidelines for this website.
This research was funded by a British Academy / Leverhulme Small Research Grant.
We would like to thank all the participants of the workshop.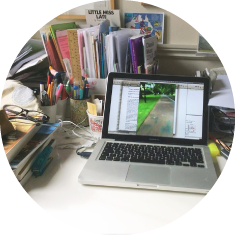 Sophie Hope is a practice based researcher in the Film, Media and Cultural Studies Department at Birkbeck, University of London. She has worked as an independent curator and evaluator of public and socially engaged art and developed a number of practical projects through which to research cultural policy, labour conditions and community art histories. Her PhD (completed in 2011), entitled: 'Participating in the Wrong Way? Practice Based Research into Cultural Democracy and the Commissioning of Art to Effect Change' explored the limits and possibilities of criticality in the context of an artists' contract.
Lorraine Lim was a Lecturer in Arts Management. Her main research interests were 1) cultural strategies utilised by Asian cities to transform themselves into Cultural Capitals and 2) cultural labour. She edited a special issue for the International Journal of Cultural Policy on cultural policy in Asia which was re-published by Routledge in 2014. She co-edited a book on cultural policy in East Asia with Dr Hye-Kyung Lee.
Sadly, Lorraine passed away in September 2017. You can read more about Lorraine's legacy here.